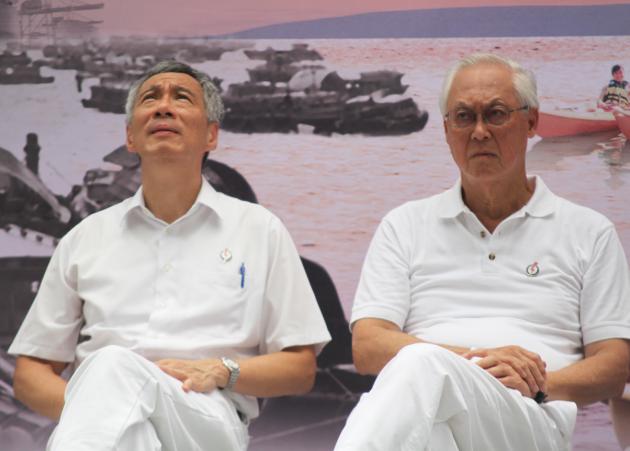 Emeritus Senior Minister Goh Chok Tong uploaded the following photo on his Facebook page and indicated that Singapore's frequent MRT breakdowns are the nation's cross to bear.
The veteran politician also compared MRT issues here to Bangkok's persistent road traffic issues. Bangkok's traffic jams are considered one of the world's worsts.
"Bangkok bears its traffic cross, Singapore its frequent MRT breakdowns"
It is unclear what ESM Goh's comment comparing Singapore's public train issues to Bangkok's traffic issues is supposed to imply. One could speculate that the ESM is perhaps implying that commuters should just live with transport issues here like how those living in Bangkok put up with traffic issues in the Thai capital.
Goh's comment was posted yesterday, just a day before Prime Minister Lee Hsien Loong acknowledged this morning that the people's frustrations over persistent MRT issues are understandable, but asserted that efforts to improve public train transport are showing results.
Speaking at the PAP Convention 2017, the head of government added that it only doesn't feel like results are being achieved because major incidents damage public confidence:
"The best thing we can do now is to give our transport team the time and space to fix the problems."
Khaw Boon Wan has "our full support and confidence" – PM Lee says at PAP Convention 2017
loading...