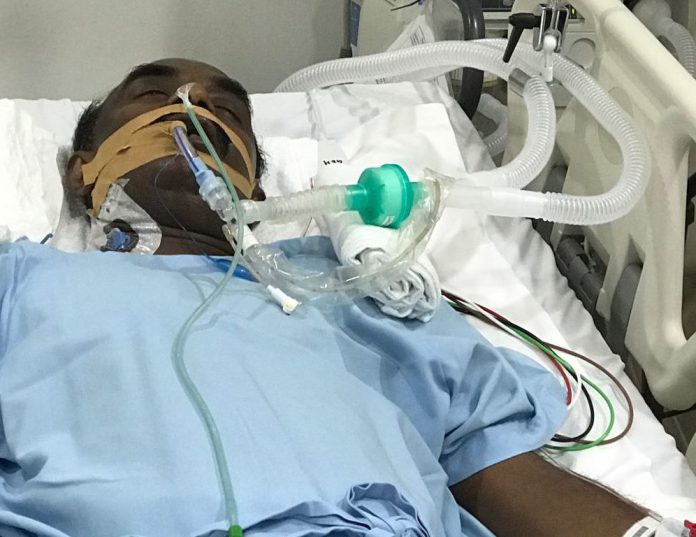 Gleneagles Hospital has generously waived the medical bills of Thomas Lukose – a security guard working at the hospital, wHo suffered a sudden heart Attack while on duty.
Thomas was patrolling Gleneagles Hospital on 13 September when he felt breathless. He was escorted to the A&E department by his friends where he collapsed from a heart attack. He was fighting for his life in the Intensive Care Unit (ICU), breathing with the help of a ventilator once warded.
Shocked and grief-stricken, Thomas' family (comprising of an 85-year-old widowed mother and three brothers) tried to get him transferred to the less expensive SGH to no avail – there were no ICU slots available at SGH and it would be too risky to keep Thomas waiting for surgery any longer.
Forced to remain at private Gleneagles and authorise an urgent operation, Thomas' family strudged to manage the mounting bill medical bill, which started from $40,000 before skyrocketing to $78,000 with the urgent operation.
Only S$13,500 of his medical bill was covered by his work insurance.
The family began a crowdfunding appeal online and had only raised about half the initial $40,000 they had appealed for when the healthcare group Gleneagles belongs to, Parkway Pantai, offered to cover Thomas' full bill.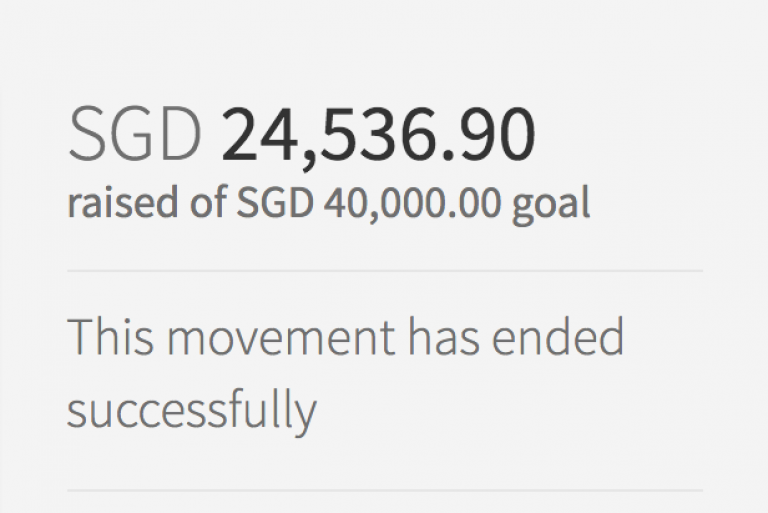 The healthcare group's Acting CEO Phua Tien Beng revealed this in a letter to The Straits Times forum today and added that the family has accepted the gesture.
Thomas' family decided to pay Parkway Pantai's kindness forward, by opting to donate the money they raised to the next patient there who might be in need:
I want to thank everyone for their concern for Mr Thomas Lukose, one of our security guards at Gleneagles Hospital.

Thomas received timely and expert care from our doctors and staff when he suffered a heart attack at the hospital. We are very glad that he has made an excellent recovery and is now recuperating at home.

Ms Salma Khalik's commentary (Allow subsidised rates for patients who opt for but can't get such care; Oct 11) carried a suggestion that the hospital considers waiving the remainder of Thomas' hospital bills not covered by insurance and MediShield Life.

Having reviewed the case, we have decided that the hospital should cover his outstanding medical bills.

It is the right thing to do. We regret the anxiety caused.

We have informed Thomas and his family of our offer. They have accepted our help and very generously diverted the money raised through crowdfunding to the next person in need.

Phua Tien Beng
Acting Chief Executive Officer
Singapore Operations Division
Parkway Pantai
Security officer suffers heart attack while on duty; forced to go private after lack of space in SGH
loading...