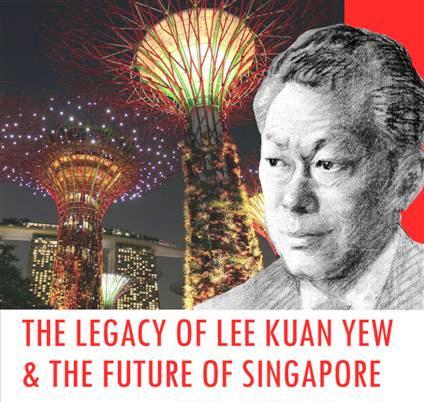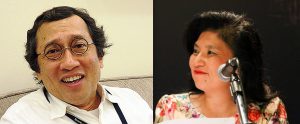 On 16 December 2015 Singapore People's Party member, Ms Jeannette Chong-Aruldoss wrote a blog post 'Bilahari Kausikan – Loose and At Large' in which she reviewed a conference she attended in Cambridge, United Kingdom titled 'The Legacy of Lee Kuan Yew and the Future of Singapore'. The review was particularly about 2 Singaporean speakers at the conference – Historian Thum Pingtjin and Singapore's Ambassador-at-large Bilahari Kausikan.
In her post Ms Chong-Aruldoss took issue with how Mr Kausikan had spoken against the historian, a fellow Singaporean, in his lecture. Her exact words were:
"I was shocked – and ashamed – that a high ranking diplomat would deem fit to speak against a fellow Singaporean speaker at an overseas conference in front of an international audience."
She also expressed her unhappiness that the diplomat had in his lecture spoken against the Opposition in Singapore. She said, "a civil servant, much less a senior diplomat…has no business to comment against opposition politicians in public platforms". Ms Chong-Aruldoss concluded by calling Mr Kausikan a "sardonic diplomat".
Mr Kausikan replied to Ms Chong-Aruldoss on this publication's Facebook page and said:
"Ms Chong is entitled to her own opinion but not to her own facts. I was honoured to have been invited to the nemorial event for Mr Lee Kuan Yew and paid my own way personally — airfare and accomodation in the UK — as Ms Chong could have eadily ascertianed had she bothered to check with me. As for the rest, I can live with being calked an oxymoron and 'sardonic diplomats' are not as rare in any countryas Ms Chong seems to think."
And:
"The reason I paid my own way and was not there at the taxpayer's expense as Ms Chong alleged, was I was speaking in my own capacity as someone who had the privilege of working with Mr Lee in the field of foreign policy, who had published an article on Mr Lee's strategic thought, and who thus had something to say that was of relevance to the subject of the conference. I did not agree with Dr Thum's views and I said so. Am I not –irrespective of my title and incidentally I am no longer a civil servant–entitled to an opinion on his opinions just as Ms Chong is entitled to an opinion on my opinions? You will note that I did not object to Ms Chong calling me various names. That is her privilege. I only objected to her misleading allegation that I was there at the taxpayer's expense. Once that assumption is revealed to have been false, I do not know what she is complaining about, unless she is complaining that my view on Dr Thum's views do not coincide with her own. If this is so then there is cause to suspect that something of a double standard is at play."
In response to Mr Kausikan's post, Ms Chong-Aruldoss replied:
"Dear Mr Bilahari, Thanks for your clarification. The relevant para now reads: "But Mr Bilahari was not speaking at the Cambridge conference in his personal capacity. He was invited to speak at the conference on the basis of his credentials as Ambassador-at-Large and Policy Advisor in the Singaporean Ministry of Foreign Affairs. Mr Bilahari was speaking at the overseas venue in an official capacity, as a diplomat and civil servant."
Ms Chong-Aruldoss later posted a rejoinder on the topic, in which she said the diplomat did not issue any "disclaimer to the audience that he was going to speak unofficially "in a personal capacity" and not as Ambassador Bilahari of Singapore". And that she did not think "it is even possible for someone in Mr Bilahari's position to ask his audience to distinguish between what he will say "in a personal capacity" and what he will say in an official capacity"
Ms Chong-Aruldoss expressed that the burden of high office should have constrained Mr Kausikan from speaking his mind at a public podium. She further said that regardless of the diplomat paying his way to the conference, the fact that Mr Bilahari's speech had the endorsement and dissemination by the Prime Minister and the Minster for Home Affairs and Law conveyed the "distinct impression that Mr Bilahari spoke at the Conference in an official capacity".
Mr Kausikan commented on Ms Chong-Aruldoss' rejoinder saying:
"…The time that passed between the event where she was present and when she decided to profess outrage leads one to wonder who put her up to it and indeed if she even wrote it herself. As I said earlier I only replied because of the allegation that taxpayer's money ( which is a silly way to make the accusation since I too am a tax payer — better to have said public funds ) was involved. Once she or whoever was behind her conceded that this was baseless then the rest was just not too coherent opinion which can be ignored and should be ignored."
In may of this year, European Union Ambassador to Singapore Dr Michael Pulch and French Ambassador to Singapore Benjamin Dubertret wrote a letter to The Straits Times forum to rebut Mr Kausikan's Speeches on freedom of speech and human rights.
Mr Kausikan countered the Ambassadors by replying on that same platform that the extreme ideology of freedom of speech that has landed Europe in a conundrum is a false path which needed to be exposed.
It is unclear what the diplomat meant when he questioned "who put her (Ms Chong-Aruldoss) up to it and indeed if she even wrote it herself", and "whoever was behind her".
As Ms Chong-Aruldoss was reviewing a Speech the Ambassador made in the United Kingdom (Europe), was Mr Kausikan suggesting that foreign interferences were behind her recent posts?
Get the latest news, opinions and commentaries. Available on Android