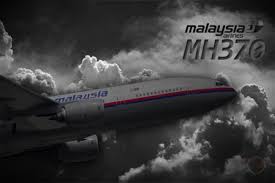 KUALA LUMPUR:  More and more experts are now saying they believe the lost MH370 aircraft broke into pieces in air, or on collision with the sea.
Days after the MH370 went missing, former Indonesian President and aviation expert Burhanuddin Habibie said the plane would have broken into pieces, after blowing up in space.
He even estimated that the plane would have been flying low, when it would have blown up into scattered pieces and this would make it almost impossible to locate the aircraft.
Now, another expert from the Aviation Safety Network is putting forward a similar theory, saying he would not rule out the possibility that the ill-fated airliner collided with significant speed and energy before coming to a gory end.
That, it's reckoned, would have caused it to disintegate into thousands of pieces.
The National Post was quoting Harro Ranter, Founder and Director of Aviation Safety Network, in the Netherlands.
Ranter however thinks that the main wreckage site was still out there somewhere. Larger pieces of the plane, like the engines, would have typically sunk at the location of impact.
"No matter what type of accident, it's very likely that there will still be remains of wreckage at the accident location," he said.
MH370, even by missing aircraft standards, remains a mystery, as it was called the biggest aviation mystery in mankind's history.
No one conceived of the possibility that an airliner could go missing the way MH370 did, continued Ranter. "There were similar aircrafts missing, but in most cases, it was fairly certain in what area the accident occurred."
ASN has compiled data which shows that 84 aircraft vanished without a trace – no debris or human remains, nothing – since 1948. Still, MH370 remains one of the few deadly incidents and an enduring mystery.
Two independent studies have suggested that MH370 went down in the northern Indian Ocean. India has ruled out the Bay of Bengal. Some residents in the Maldives, south of Sri Lanka, claim to have seen a large aircraft in the colours of Malaysia Airlines on 8 March 2014 in the area. The aircraft was reportedly in flames and believed to have gone down in the area where it was seen.
MH370 disappeared on 8 March 2014, on a routine Kuala Lumpur to Beijing flight, with 239 passengers and crew on board.
Source: FMT
Get the latest news, opinions and commentaries. Available on Android