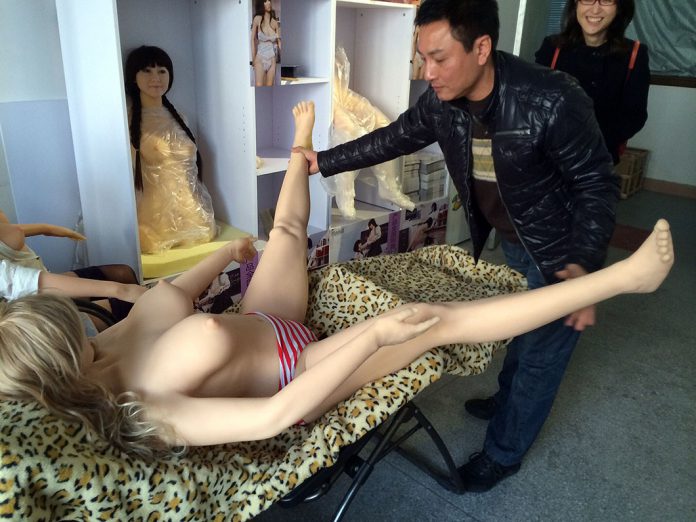 BEIJING: Sex starved men longing for a companion or simply being fed up with overwhelming commitments in a relationship can now turn to sex-dolls to let out some steam in China. The all-in-one formula provides men with women in various forms, be they chat-mates, soulmates, or just missionary-styled sex partners. What is more enticing is that men are entitled to pick any idolised forms of appearance, size of specified parts, skin colour and other physical or intellectual traits.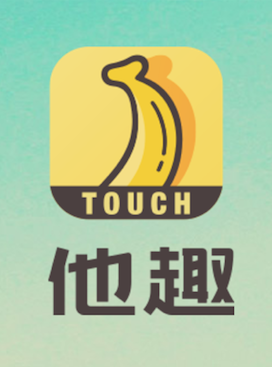 According to Foreign Policy, Ta Qu, a Chinese website, to which sounds like the English word "Touch," an app that enables users to rent the life-sized dolls for a mere $45 a day — with a $1,200 deposit. The operators assured users that they would be sanitised between rentals.
The authorities in China stepped-in even before the app became too popular and ubiquitous. The gender imbalance and the growing shortage of women is the reason why such a shared-service was quickly adopted resulting in a surging demand for  sex-dolls.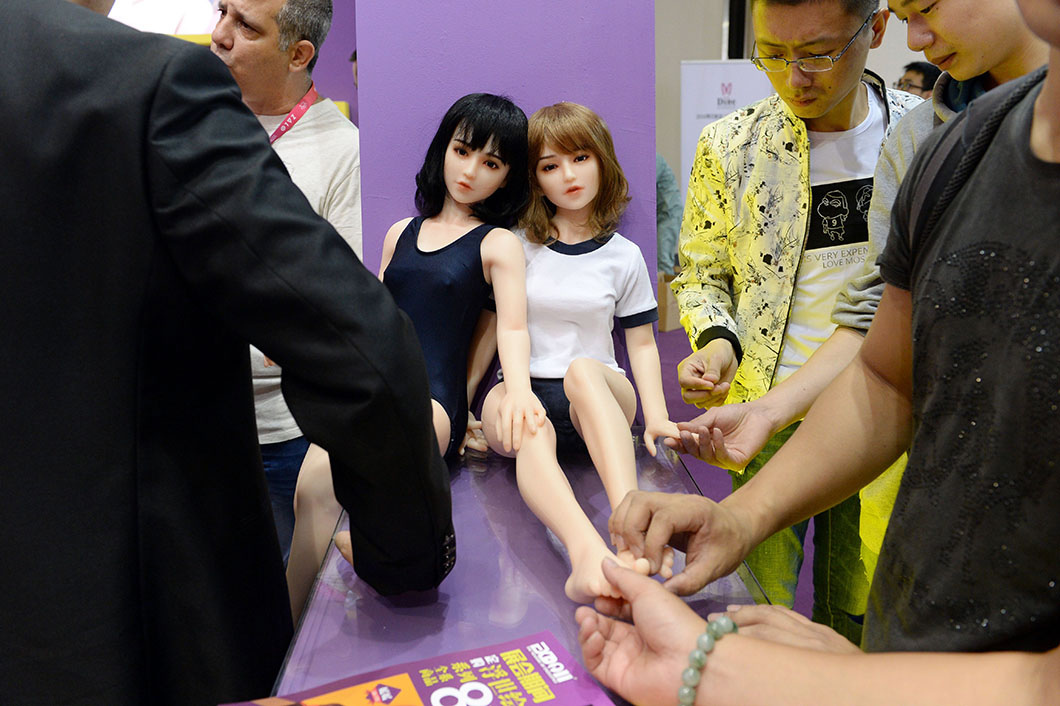 While reliable industry-wide figures are unavailable, sales of sex toys on online platforms Taobao surged an average of 50 percent annually in the last consecutive five years, according to Global Times. Data from last year reported that Singles Day (11 November, or 11.11)— China's biggest online shopping event — saw a surge in the sale of sex dolls, with one credible seller offloading 500 units at an average rate of one sale per minute. Over 65 percent of sex toys sold online were to young males between the ages of 18 to 29, according to the report.
That said, sex toy usage is increasingly being normalised in China. Shopping areas Chinese frequented sell products such as artificial vaginas. There seem to be less social stigma around the idea than in the past, judging both by the predominance of the ubiquitous corner sex stores and the open discussion of the virtues and flaws of different devices in male-dominated forums online.
Sex robots started to be taken seriously since early 2010s, when workshops and exhibitions were seen to be organised. Mr He, who runs a company used to make office furniture for export, demonstrated some 10-12 customizable life-sized models in Dongguan, China.
"The nipples — they are very tough," said Mr He, tugging vigorously.
"Normal ones," he said, "could never withstand such treatment."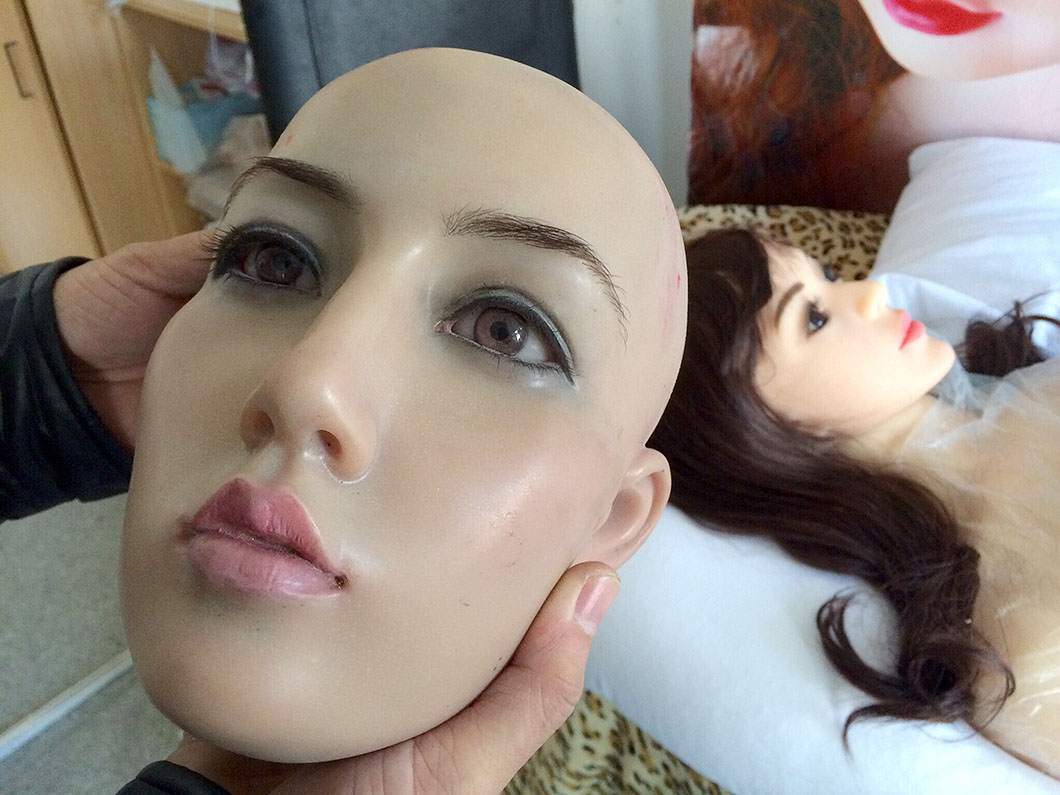 The industry has long become bustling with solid players – all major companies making high-end dolls were overseas. China was better known for cheaper blow-up dolls that could be easily transported. Leading companies such as California-based Abyss Creations crafted customizable models capable of limited speech and body warmth costing about $8,000 to $10,000. Hitdoll, in time-honored Chinese manufacturing tradition, was looking to replicate this with fewer features at a more affordable price.
With dwindling population size in almost every developed nation, emergence of sex robots is considered a timely answer by many.
Data read that a quarter of all Japanese aged 30 to 40 are virgins and 50% of the population admits to not having sex regularly. Birth rates plummet to the point that Japan has been predicted that 30% of Japan's population could disappear by 2060.
Japan is also one of the largest producers of pornography in the world, with men seeming to prefer manga heroines to women. Japanese sex dolls are now so life-like that they come with authentic-looking eyes and skin that feels real to touch.
One maker, Orient Industry, has gone all out customising to exact requirements so men can choose her bust size, hair colour, eyes and everything about her right down to moveable fingers.
Mr Ozaki, a Japanese divorcee, found himself frenetically in love with the rubber partner, Mayu, who shares a bed with him in Tokyo. He admits to being turned off by human relationships.
"Japanese women are cold-hearted," he said while on a seaside stroll with his silicone squeeze.
Open exhibitions of sex dolls worldwide have symbolised a changing era – a far cry from the stereotypical image of introverted perverts fulfilling fetish over plastic boobs. Visitors at the venue can be heard praising the invention, and some take selfies with the love dolls.  Dolls are replacing humans. In time to come, the advancement of AI will ensure that dolls are no inferior to your average human-form partners.
Future doll users can expect more bang for their buck as researchers work to develop next-generation of robots able to communicate, laugh and even simulate.
Some supporters of sex dolls even argue it could actually decrease rape-related crimes and demand for sex trafficking. This year, the U.K. is to open sex-doll brothel, replacing sex workers, who are said to be abused.
Opponents criticise that this is a clear sign that men are looking for more ways to objectify women.
David Pizarro, an associate professor of psychology at Cornell University, also warns that sex robots can lead to aggression.
"I think we know enough about human psychology that if you can get yourself to mistreat a very lifelike, human-like thing, then it's probably just good rehearsal to doing that to a real human."