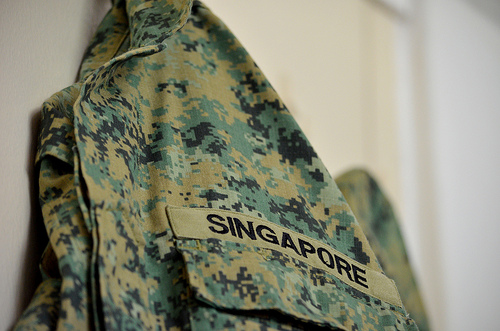 Under the Enlistment Act, all male Singaporeans and Permanent Residents who are liable for National Service (NS) are enlisted at the earliest opportunity when they reach 18 years old.
It is not unusual for politicians from both sides of the divide to share their support for the mandatory conscription of male citizens in social media. Several also shared pictures of their sons enlisting for NS in January 2017.
Senior Minister of State in the Prime Minister's Office, Josephine Teo, shared a picture of her eldest son being 'escorted' by her to report for NS a few days ago.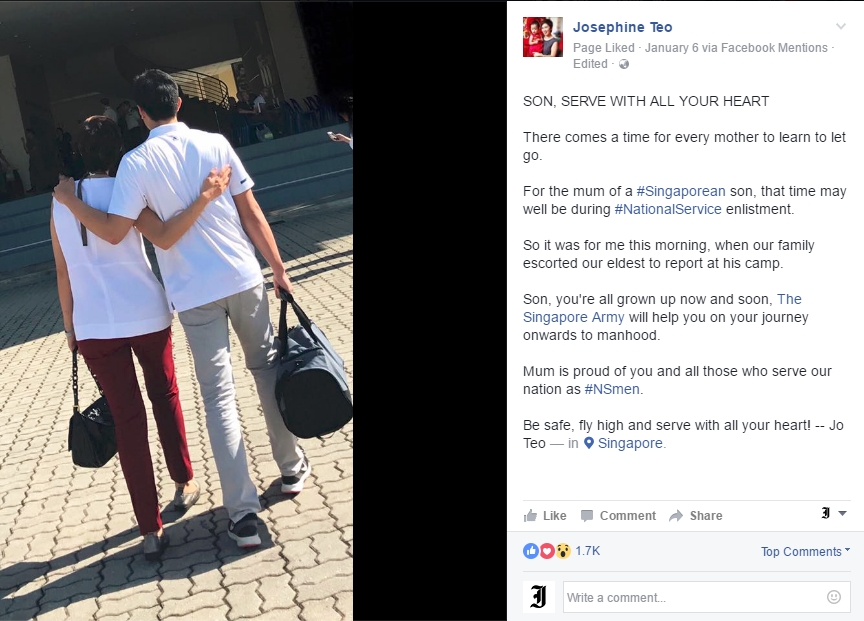 Member of Singapore People's Party, Jeannette Chong-Aruldoss, also shared a picture of an enlistment of a family member.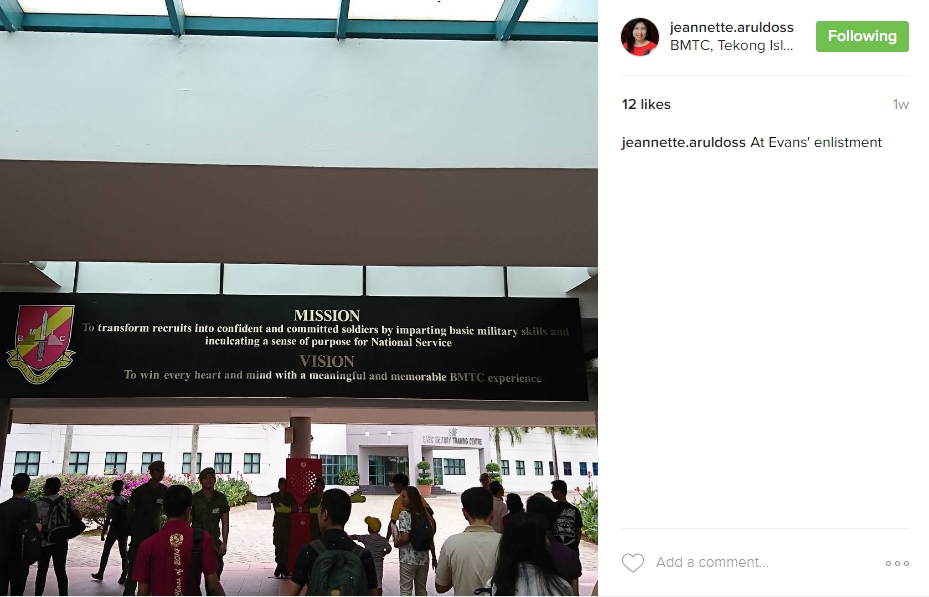 An Institute of Policy Studies survey on Singaporeans' Attitudes to National Service conducted in 2013 reported that "there is strong support for National Service as an institution."
"Singaporeans see National Service as fulfilling a social mission beyond its defence mandate. There is trust and faith in training safety and medical care within the institution. National Service has come to symbolise a collective journey that is deeply entrenched in the Singaporean identity. It embodies equity and universality, and levels the playing field."
In 2011, when Wikileaks created some stir in Singapore casting doubts on the citizenship status of Minister Yaacob Ibrahim's children, the Minister not only clarified that his two children have dual citizenship until the age of 18 because of the status of his wife as an American citizen; but also that his son (then 16) will serve NS when it was time for him to do so.
Dr Yaacob's son would be 22 years old this year and liable for NS. It is unclear if he has been enlisted yet.
Get the latest news, opinions and commentaries. Available on Android